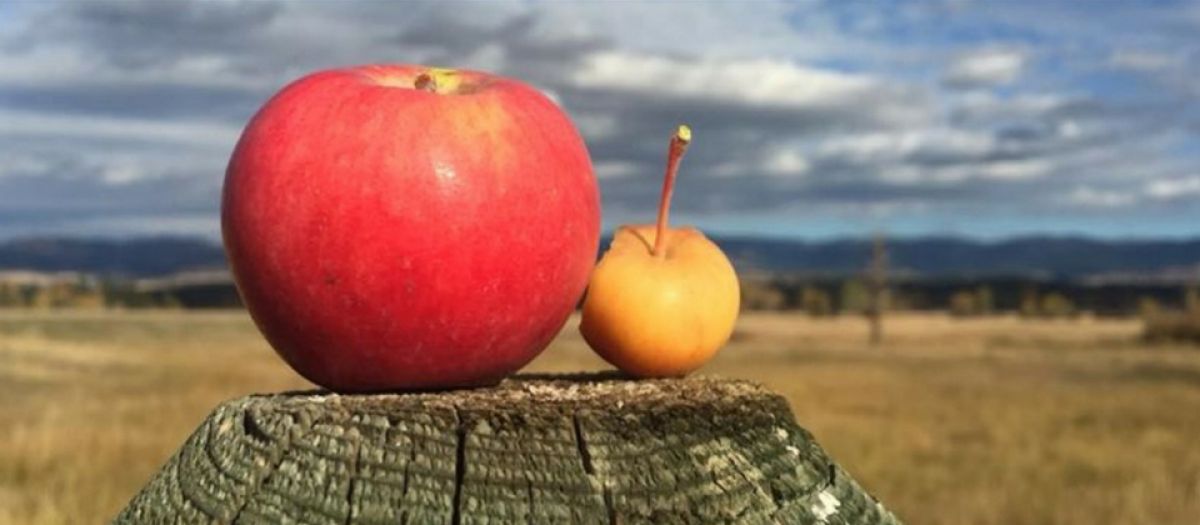 Hand Crafted Spirits and Ciders from Montana
26/07/2018 FireRoot Distillery is a small handcrafted distillery located between the Sapphire and Bitterroot Mountains and specializes in apple-based spirits
Husband-wife team, Jesse Spaulding and Hannah Weinert, own and operate FireRoot Distillery & betterRoot Cidery in Florence, Montana. They are passionate about creating delicious and unique ciders and spirits, carefully crafting each and allowing the apples to express themselves. Jesse and Hannah are very hands-on, involved in every step of sourcing apples to bottling.
Their journey into craft alcohol began as a hobby amidst other endeavours. They pursued their hobby aside from work or education for nearly a decade, creating beers, wines, and ciders. Neither of them initially considered crafting alcohol as a possible vocation.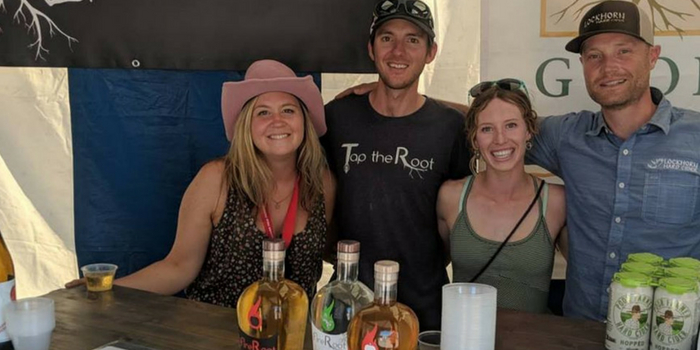 Jesse and Hannah knew that whatever they did, they wanted to do together as a team. And when they considered craft alcohol as more than a hobby, they found a venture that combined art and science, passion and craft, and a path that could harness their talents and joys. Beyond their own explorations, Jesse and Hannah also studied the production of hard cider under renown English cidermaker, Peter Mitchell.
HOPe: This cider combines hard-to-find Winter Banana apples with Jonathan apples, dry-hopped with Citra and cascade. Soft tannins round out fruity notes of peach and grapefruit, harmonizing with a subtle hop nose. A refreshing quaff.
Sexy Tractor Rosemary Lavender: Fermented to dryness, but still retains some perceived sweetness. It is crisp with a nice acidic backbone. You definitely catch those hints of Rosemary and Lavender.
iCider: Their seasonal blend of McIntosh and Goodland apples features notes of honey and caramel, and finishes with a hint of the signature McIntosh tartness. This 100% Montana cider has a surprising "English style" flavour and aroma with subtle tannins. Twelve months of ageing allowed these apples to express their full potential.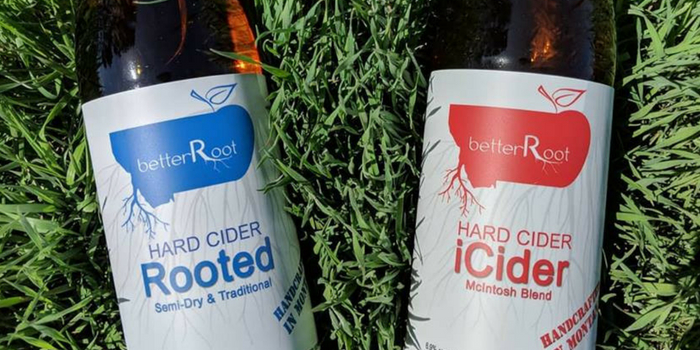 Rooted: Using Bittersweet and Bittersharp apples from the Bitterroot Valley, this cider exhibits a delicious amount of fruitiness with notes of banana, pawpaw, and ripe pear. Tannins linger on the finish.
Shiver Me Timbers: This cider leads with a bold vanilla flavour that lingers on the palate. Slight oakiness plays with the apple notes as the Rum shines through it all. Sweet and smooth, this is good for sipping or swigging.
Timber Oaked: A wine-like cider that has been fermented to dryness but picks up a touch of sweetness from the wood. Buttery oakiness is balanced by an acidic bite. Finishes with notes of vanilla, coconut, and honey.
Boulder Session: One of their sweeter ciders. With an ABV of 4%, this cider is truly sessionable. Tropical fruits shine through on the nose, notably apricot. The acidity is balanced by its high level of sweetness. This easy drinker has a tang that quenches on hot days and cold.
Charlie Foxtrot: sing Bittersweet and Bittersharp apples from the Bitterroot Valley, this cider exhibits a delicious amount fruitiness with notes banana, papaw, and ripe pear. Tannins linger on the finish.
Get rated by Quality, Value and Package by the top trade buyers in the USA. The super early bird deadline is November 30. Enter now and save.