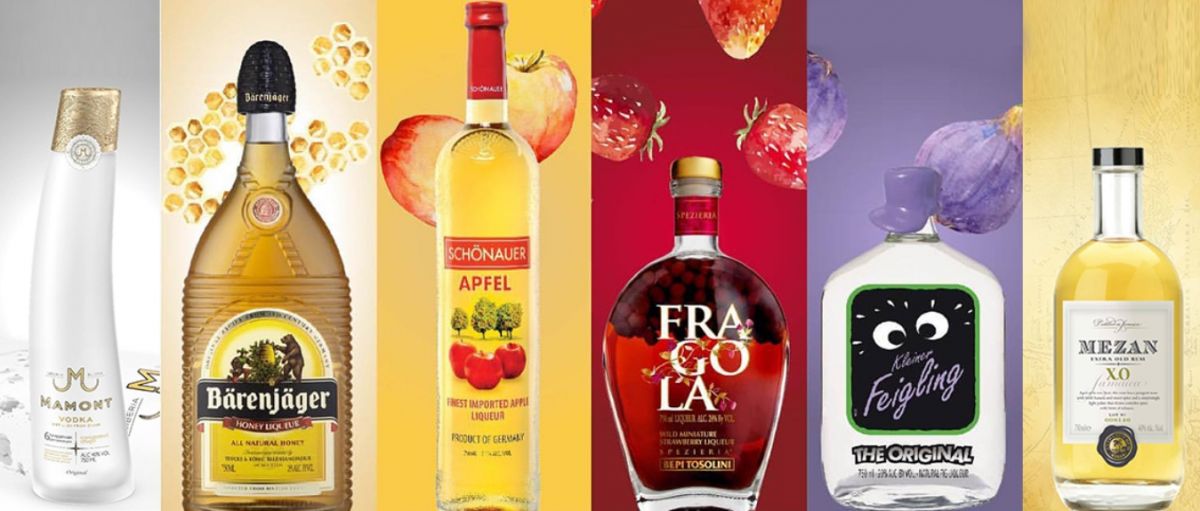 Distribution Channels for Beverage Industry – Niche Import
06/12/2018 Niche Import Co. aims at creating and maintaining distribution channel in the US Market for wine, sake and spirits producers.
Niche Import Co. is a part of the Marussia Beverages Company. The main mission of Niche Import Co. is to form strategic partnerships with international wine and spirit producers from around the world to import, define, find and maintain distribution channels for high-quality speciality brands in the U.S. market.

Niche Import Co. was founded in the year 1992, since then they have been passionately committed to achieve and surpass both their producers' and customers' individual objectives through an effective collaboration of long term brand building initiatives. They are determined to offer outstanding service and competitive pricing to their clients through a dedicated understanding of their brands, their history, and the market. They provide liberties to target end-users within each geographic region in order to give them the energy, focus, and resources they require to thrive and grow. They pledge to their customers, employees, and to all with whom they do business the following: to always operate on the principles of honesty and integrity, to treat all individuals with respect and honour, and in doing so they will also strive to conduct business with the organizations which share and embrace their philosophy.
Niche Import Co. deals in distributions of Wine, Sakes and Spirits worldwide. Some of the product imported and distributed by Niche Import Co. has been listed below
Mamont

Mamont is inspired by a yearning for exploration. It is Six times distilled and is made at the foot of the Altai mountains.

40% ABV

Bärenjäger

Bärenjäger is made with all-natural honey from the Yucatan Peninsula.

35% ABV

Barran Uisce

Barran Uisce Whiskies reflects the native Wicklow spirit that has been shaped over hundreds of years. It is made with water from the Jones family well, making them truly authentic Irish whiskies.

43% ABV

Old St. Andrew's

With a history of over 25 years, Old St. Andrew's is the brand owner, producer, and distributor of a wide range of premium quality whiskies.

40% ABV

Mezan

All Mezan Rums are unsweetened, uncolored, and only lightly filtered which gives an unforgettable sensory experience lies within every drop of Mezan.

40% ABV

Schlichte

Schlicte's Steinhäger is the most well-known German gin. It is a spirit flavored with juniper berries.

40% ABV

Stroh

Stroh Rum and Jagertee Liqueur are perfect for cooking, baking, or as warm drinks.

80% ABV

Mephisto

Mephisto is handcrafted by renowned Fischer distilleries of Vienna, Austria. Mephisto Absinthe has a very high value for its cost. It is made with 100% all-natural ingredients, this 130-proof absinthe is hand-crafted in an artisanal, family-owned distillery.

65% ABV

Grüne Fee

Grune Fee is hand crafted by renowned Fischer distilleries in Vienna, Austria. Grüne Fee Absinthe is naturally colored after distillation with the traditional ingredients: wormwood, salvia, peppermint, chamomile, liquorice, and more.

65% ABV

Bepi Tosolini

Bepi Tosolini founded his first distillery based on the natural and simple family tradition of grappa production. During the 1950's, he built a new distillery and the largest grappa cellar in Italy.

28% ABV

Costa del Sole

The Limoncello recipe has been passed down for generations. Originally it was used as a solution to prevent infectious disease. Today, Limoncello is mainly served as a digestive in the best Italian restaurants.

28% ABV

Echte Kroatzbeere

Thienelt Echte Kroatzbeere is a wild blackberry liqueur that has delighted countless palates for around 100 years. A true classic for connoisseurs' favourite choice.

30% ABV
For information on other products from Niche Import Co. Click Here.
Get rated by Quality, Value and Package by the top trade buyers in the USA. The super early bird deadline is November 30. Enter now and save.