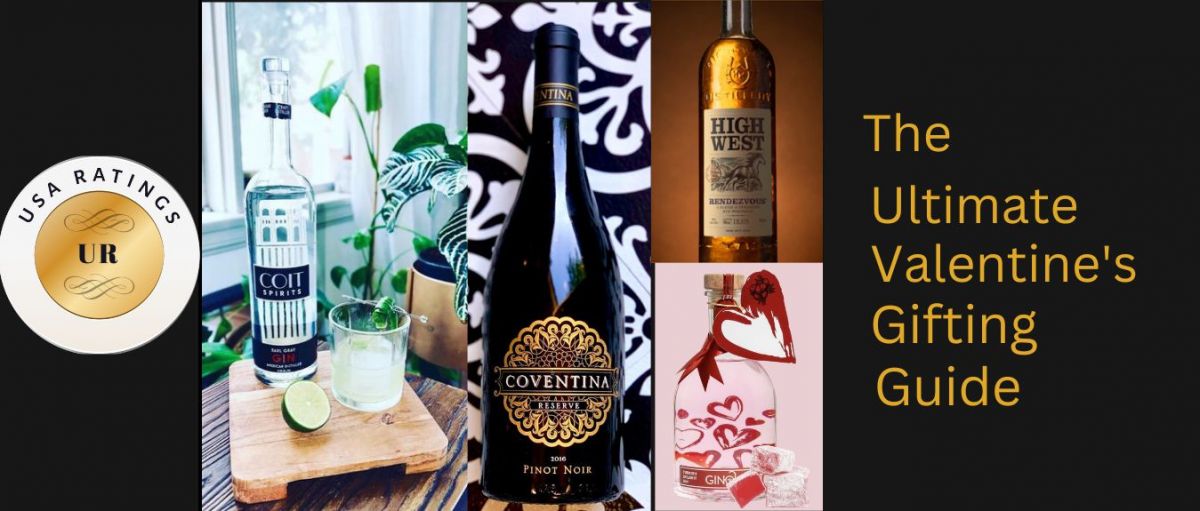 Timeless Pairings : The Ultimate Valentine's Gifting Guide
08/02/2023 A comprehensive list for those finding the perfect partner for their drinks - gin for tonic, the best wine for cheese, or a great whisky for the classic highball.
Whether you're celebrating with a partner, or enjoying Valentine's with your forever love - alcohol, we've got the only shopping list you need to make the most of the day. Simply scroll till you find your favorite spirit, and look at the top 3 options that best suit your budget and need - approved by the industry best in the country.
GIN
1. I Love You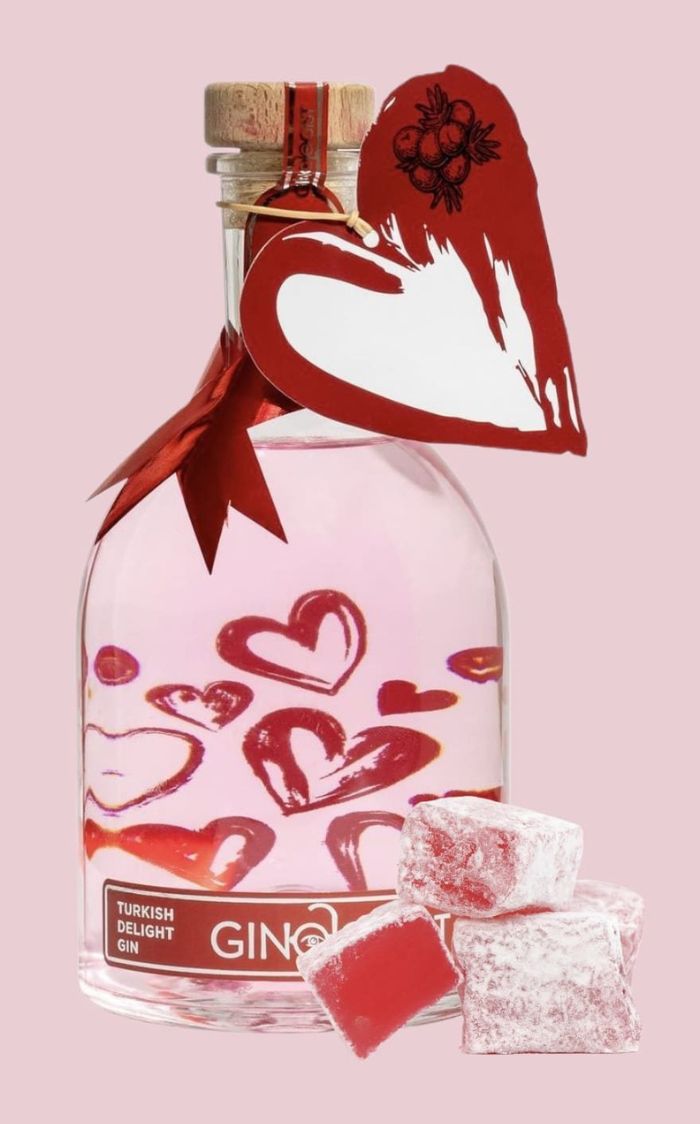 A special gin that is made for a special person. Whether it is to spoil someone near and dear to you or because sometimes you've just got to treat yourself, this sweet gift of a Turkish Delight flavored gin is the perfect way to say "I Love You".
From the House of Ginologist - a company that believes that making gin is an art, not a science. Other notable bottles include 95-point Gold Winner at USA Ratings - Ginologist Orient Gin; and silver medal winners Ginologist Citrus, and Ginologist Floral.
2. Early Gray Gin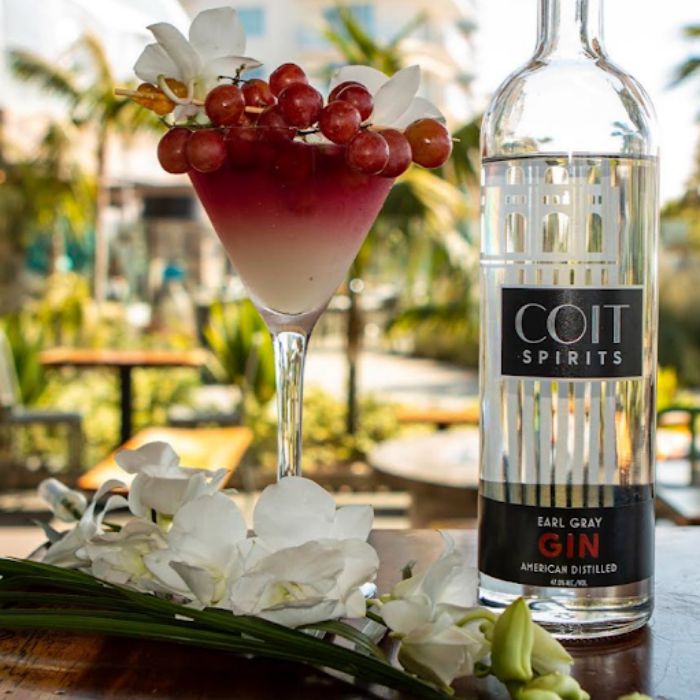 90-point Gold Medal Winner at USA Spirit Ratings 2022, Early Gray Gin by Coit Spirits has root beer, magnolia, and strong juniper on the nose with undertones of pine trees, fresh flowers, and grass. Pronounced minerality, well-balanced followed by a herbaceous aftertaste.
Enjoy this cocktail recipe with your loved ones - When Lavender Blooms
2 oz. COIT Earl Gray Gin 1 oz. St. Germaine
.5 oz. Fresh Lemon Juice .5 oz. Simple Syrup
1 oz. Fresh Lavender Lemonade .25 oz. Pinot Noir
.25 oz. Soda Water
Click here for the exact method.
3. MIX
If you're out for a picnic, a movie date on the couch, or even something as adventurous as a hike, MIX RTDs are the fun choice, especially the Gin & Passion Fruit, or Gin & Mango, Gold Medal winners at the USA Spirit Ratings 2022.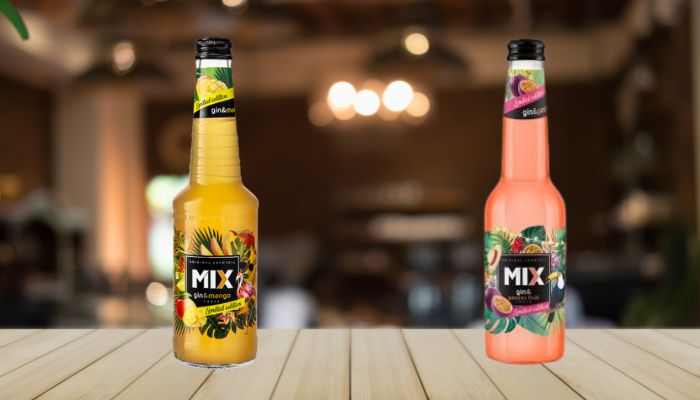 WINE
All gold medalists at USA Wine Ratings, all based out of the U.S., and all sure to impress your Valentine, these wines have been picked out by some of the best master sommeliers, MWs, and wine buyers in the country.
1. Coventina Vineyards Pinot Noir Reserve (98 pts)
Coventina Vineyards Pinot Noir Reserve bags a Gold with 98 points, Wine of the Year, Red Wine of the Year, Best in Show By Country, and Best in Show By Varietal Award at the 2022 USA Wine Ratings, held on July 25 in San Francisco, USA.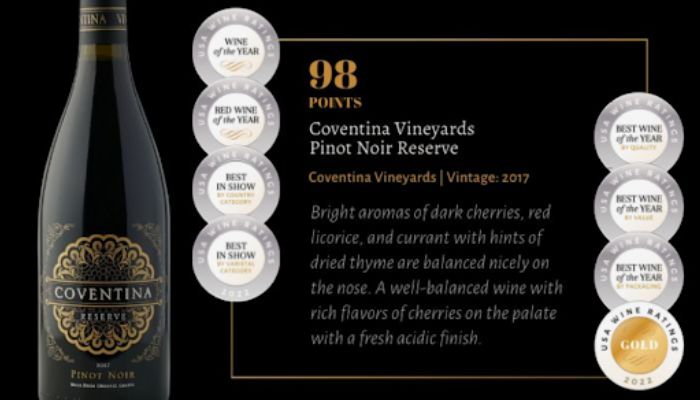 2. Rock Point Wines (96 pts) from the house of Del Rio Vineyards offers specially curated hampers for Valentine's Day. Check it out here - Gifts + Events – Del Rio Vineyards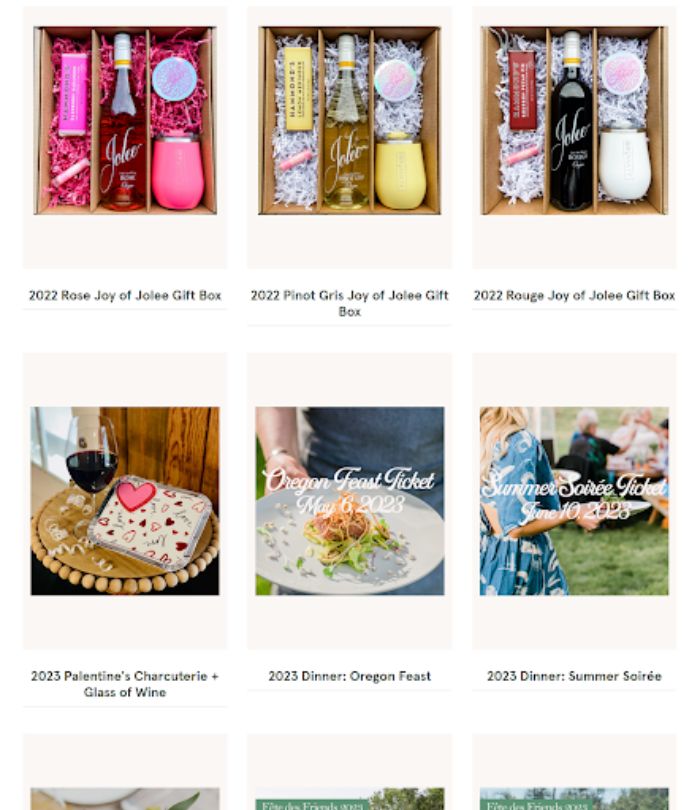 3. Coyote Canyon Winery/Barbera (96 pts)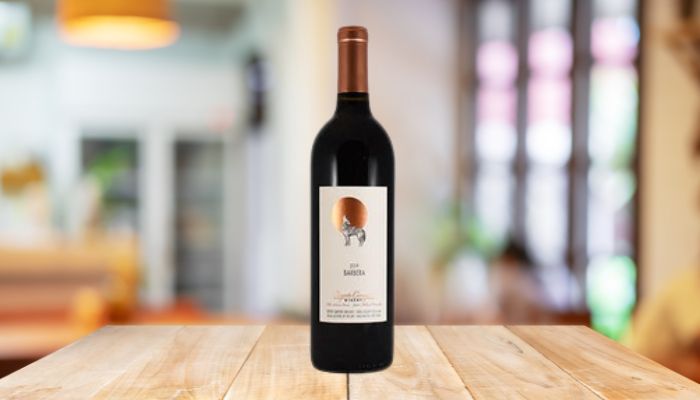 Fruity and floral aromas of ripe redcurrant, strawberry, vanilla, lavender, and lilac are on the nose. Smooth and lively on the palate with racy acidity, berry compote character, and earthy minerality. Bitter on the finish.
WHISKY
1. COURAGE & CONVICTION
An American brand from the house of Virginia Distillery Company, every barrel is a culmination of the world's finest distilling, aged to perfection in the ideal climate of Virginia's Blue Ridge Mountains.
Our pick?
Sherry Single Cask Whisky (92 pts)
Cuvee Single Cask Whisky (91 pts)
Bourbon Single Cask Whisky (87 pts)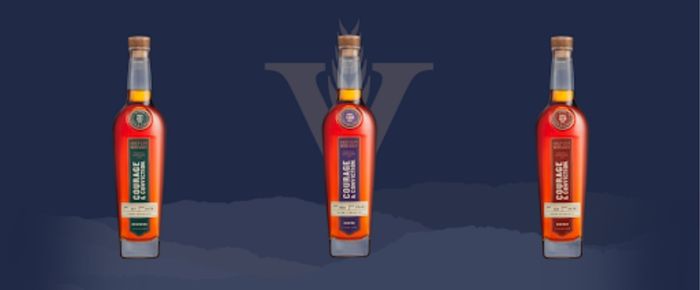 2. Bendt Whisky
Did someone say date night?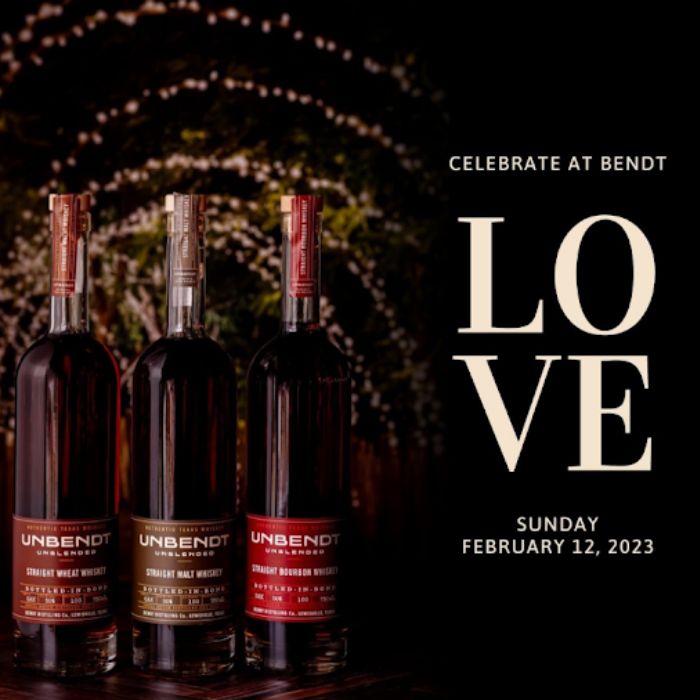 This Valentine's Day, celebrate with BENDT cask strength bottle filling, craft cocktail flights, pairings, and the full UNBendt Whiskey Experience. Space is limited and tickets generally sell out quickly, so reserve while you can!
Valentine's at BENDT
Sunday, Feb. 12, 2023 - multiple times available
Tickets: $175 per couple (21+)
Tickets include a distillery tour, cask samples, straight from barrel bottle filling experience, 1 SFTB take-home bottle (your choice to fill), craft old-fashioned flight, and curated shared pairing.
3. High West Rendezvous Rye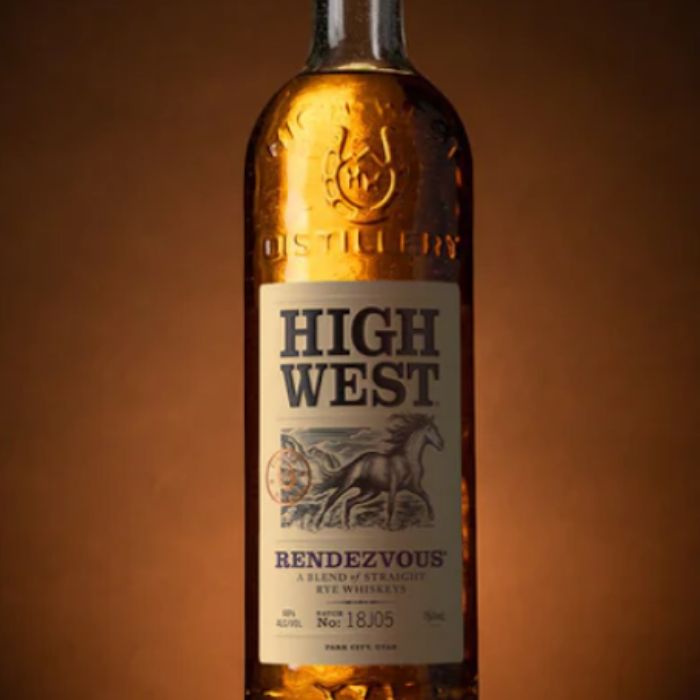 A bottle this pretty comes with the guarantee of a good time! What's more? The judges at USA Spirits Rating confirmed the refreshing notes of honeysuckle, coconut, and white flowers on the nose leaving fruity flavors of tropical fruit, coconut, and baking spices on the palate.
Written by Stuti Khetan, Beverage Trade Network
Get rated by Quality, Value and Package by the top trade buyers in the USA. The super early bird deadline is November 30. Enter now and save.