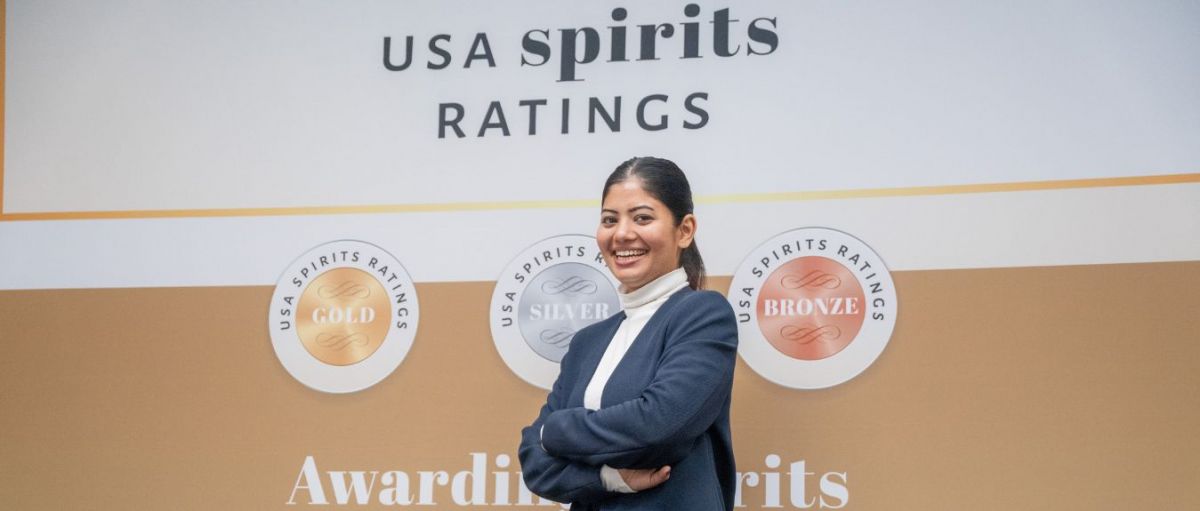 Ankita Okate, BTN's Global Event Head On Why USA Ratings
28/02/2023 Ankita Okate, Chief Growth Officer on why brands should enter the USA ratings.
One of the main things in the success of USA Spirits Ratings is its judging panel. Now in its 6th year, USA Spirits Ratings which is Organized by Beverage Trade Network aims to bring the best judging panel so far.
The judging panel will consist of prominent industry individuals with a strong commercial buying focus. Whether they are purchasing for hotels and restaurants or a retail chain of liquor stores, these buyers know the types of brands and products that will resonate with consumers.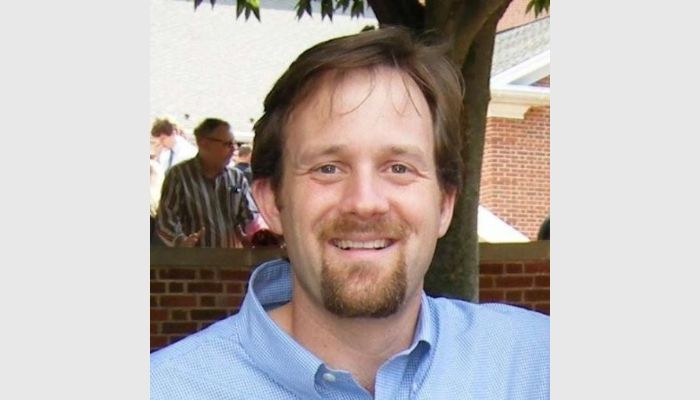 Steve Beckner CSW Wine & Spirits Buyer at Grocery Outlet Retail Chain. Judge at 2023 USA Spirits Ratings.
All winners in the USA Spirits Ratings will receive additional promotional and marketing support from the event organizers, including a full mention in upcoming editorial and press coverage of the event. In addition, social media platforms and channels will be used to promote the winners of the event.

View previous winners. Winners can download Certificates, Order Stickers, and Get professional tasting notes.
Winners to Get Maximum Media Coverage Through Global Drinks Guides Launched by Beverage Trade Network
Stories of winning brands featuring the distillery, distiller, and the winning products shall be picked up by the editors at the Los Angeles Drinks Guide, New York Drinks Guide, Chicago Drinks Guide, and San Francisco Drinks Guide - invaluable resources for spirits consumers in the USA, via the Beverage Trade Network.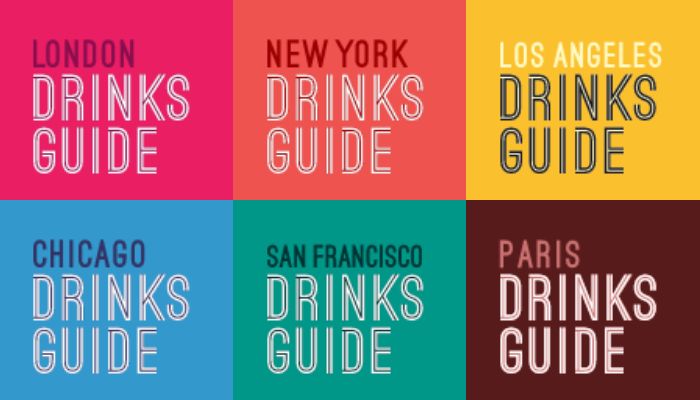 Entrants to Get Customized Shelf-Talkers and Tasting Notes
This is a new feature that USA Spirits Ratings has rolled out this year, where all entrants will get the tasting notes and shelf talkers for their brands, written by the judges themselves, in a way that a bartender would talk to their customers.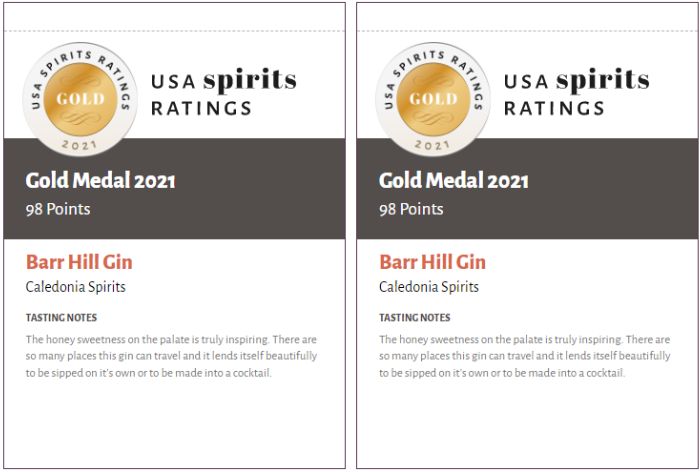 Detailed Scores Feedback
Get to know how you scored on Quality, Value for Money, and Packaging.
The Judging Philosophy
A Competition that will judge spirits in three key areas:
1) Their quality
2) Their value for money
3) What do they look like
To be an award winner you will need to have top-quality spirits, that offer both the trade and the consumer great value for money, and you will need to look good and truly stand out on the shelf and on the back bar.
Quality
The USA Spirits Ratings is not about recognizing spirits that achieve the best quality scores, but you would struggle to drink more than a glass of. We want to celebrate spirits that are both enjoyable and easy to drink. spirits that are well balanced, where their acidity, tannins, and alcohol levels all work seamlessly together. That's the quality factor.
[[relatedPurchasesItems-42]]
Value for money
You don't need to be the cheapest spirits on the shelf to offer the best value for money. Far from it. Spirits may have a high price tag, but can still offer great value provided it delivers the right quality and taste for spirits at that price point. The USA Spirits Ratings will assess spirits for how much value they offer to customers.
Package and Design
This is arguably the most important part of a spirits brand to get right. For, after all, what a spirits brand looks like is how every consumer chooses the spirits they want to drink with their eyes first. Up to 65% of consumers will try new spirits just because they look good and if you can match that with a price and quality of spirits that offer great value for money, then you are more than halfway home.
The USA Spirits Ratings will reward those brands that show they understand their customers, and the price category they are operating in and have produced a design and package with the right personality to attract and keep their attention.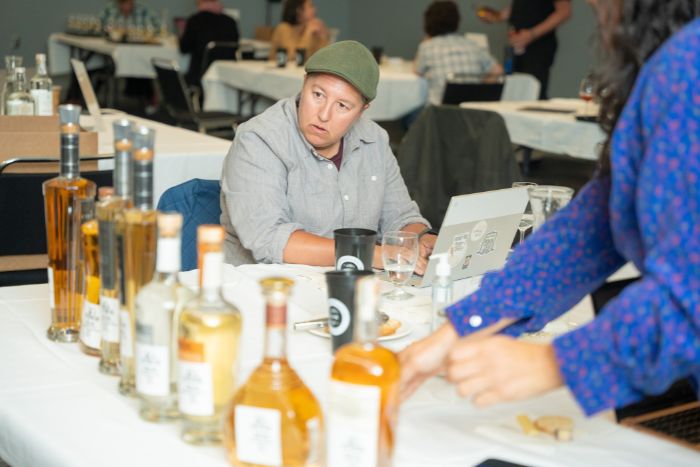 Judges evaluating package of spirits
Commercially relevant
Crucially all the winners in the USA Spirits Ratings will give future trade spirits buyers, be they for a supermarket, specialist spirits retailer, casual dining, or upmarket restaurant, the reassurance that these are spirits that their customers want to buy.
Cross-industry recognition
The USA Spirits Ratings also recognizes the huge talent and skills that now exist right through the spirits supply chain. From the spirits makers, growers, and producers that are making the spirits; through to the specialist importers and wholesalers that help bring them to market; along with the designers, packaging experts, and brand development teams that ensure there is a market and customer base to sell to. See the winning benefits here
Consumer awareness
Winners in the USA Spirits Ratings will receive either a Gold, Silver, or Bronze award and be supported by a strong consumer awareness campaign, particularly through social media channels and spirits comparison apps, to promote this new global rating.
Ratings organizers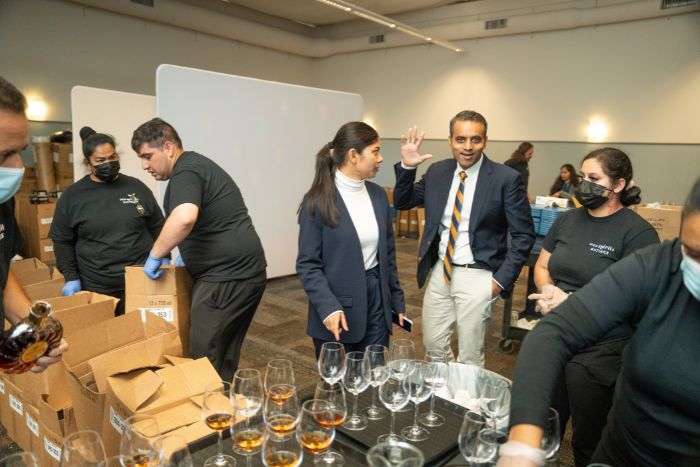 Behind the scene, Ankita Okate, Global Events Head, and Sid Patel, CEO of Beverage Trade Network
The USA Spirits Ratings has been created exclusively by the Beverage Trade Network, the US drinks events, services, business, and publishing group dedicated to helping drinks producers and brand owners get closer to the buyers, distributors, and retailers that can bring their products to market.
Beverage Trade Network owns some of the world's leading events and trade shows like USA Trade Tasting, International Bulk Wine and Spirits Show in San Francisco and in London, London Competitions, USA Ratings, Sommeliers Choice Awards, Paris Wine Cup, Cannabis Drinks Expo and more. BTN also owns media assets around the world like Sommelier Business, On Trade, Drinks Merchants, London Drinks Guide, New York Drinks Guide, San Francisco Drinks Guide, Paris Drinks Guide, Bartender Business, and more.
USA Spirits Ratings will get a solid global boost with Beverage Trade Network's drinks business media assets. The quality of judges, quality of scores, and quality of judging is all part of BTN's focus.
Submissions are now open for the 2023 USA Spirits Ratings and brands are encouraged to enter early to save. Here's How to enter your spirits in USA Spirits Ratings
Get rated by Quality, Value and Package by the top trade buyers in the USA. The super early bird deadline is November 30. Enter now and save.