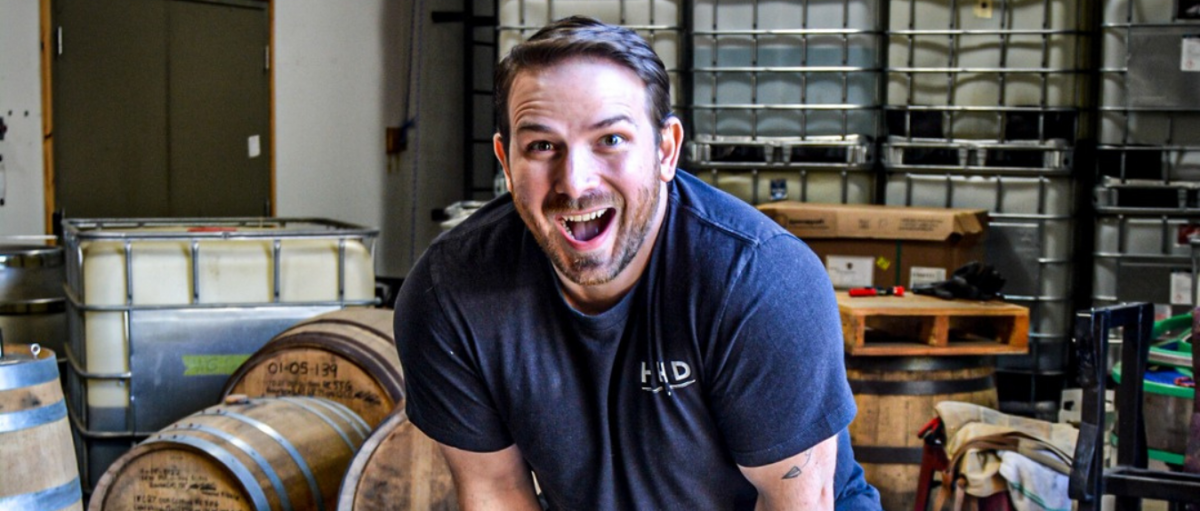 "We Love the Synergy Between Technology and Marketing."- Says Matt Manning
18/04/2023 Matt Manning, Director of Operations at Hilton Head Distillery, talks about exploring new markets for the brand and ways to improve production.
Matt came to Hilton Head Distillery from Greenville, SC. There he had spent two years working with the Dark Corner Distillery, managing every part of operations, from retail and tasting room management to product development. He joined Hilton Head Distillery as the Director of Operations, where he has to oversee the sales & marketing team along with working with their master distiller to develop amazing rums and whiskeys. Matt has a keen interest in fine cuisine, craft cocktails, and the food and beverage sector as a whole. Additionally, he enjoys traveling extensively and is enthusiastic about South Carolina's wonderful surroundings and incredible places to visit.
Hello Matt, Tell us about yourself and your background. What got you interested in the Alcohol Beverage Industry?
I have been working in the Food and Beverage industry for 20+ years. In 2015 I founded Donnie's Donuts, the #1 Donut shop in Florida. I have always had a love for all things craft, and I love to create. I bring that passion into everything we create at Hilton Head Distillery.
[[relatedPurchasesItems-42]]
What are your day-to-day responsibilities at Hilton Head Distillery as the Director of Operations?
I oversee our Sales & Marketing Team and work hand-in-hand with our master distiller to create wonderfully adventurous rums and whiskeys.
What challenges did you experience when you first started in the field? How did you overcome them?
Navigating the legality of spirits and bureaucratic red tape of a three-tier distribution system was a big challenge at first. The only real way to overcome these challenges is to experience and build relationships. I also leaned on mentors around the industry for insight into the problems and challenges in front of me.
What strategies do you employ to improve the efficiency and effectiveness of production?
Continuous improvement is a big part of what we do at Hilton Head Distillery. We strive to push the limits of what is attainable in efficiency and effectiveness. Trail and error remain the best way we learn, and we show no fear when it comes to trying new things.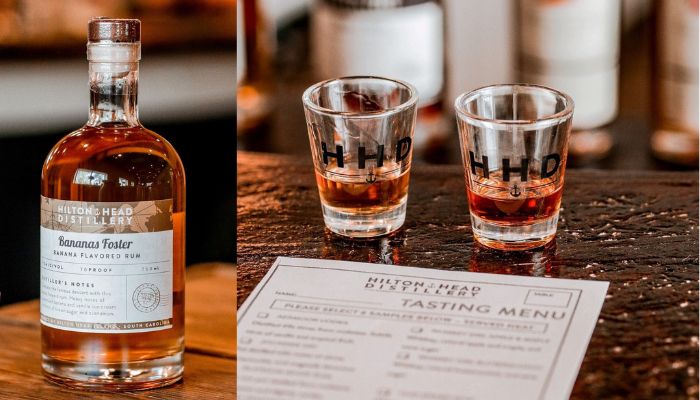 Image Source- Hilton Head Distillery
How do you explore new markets for your spirits and focus on business development?
We use data from online sales and customer input to explore new markets. This helps us to hone in on the right product-market fits for our portfolio.
What role, in your opinion, do marketing, branding, and story play in overall success?
Outside of a quality product, marketing, branding, and story play a huge role in our overall success. We think of ourselves as storytellers and stewards of our craft. Taking the lessons learned in generations before us and imparting that wisdom into how we approach each product.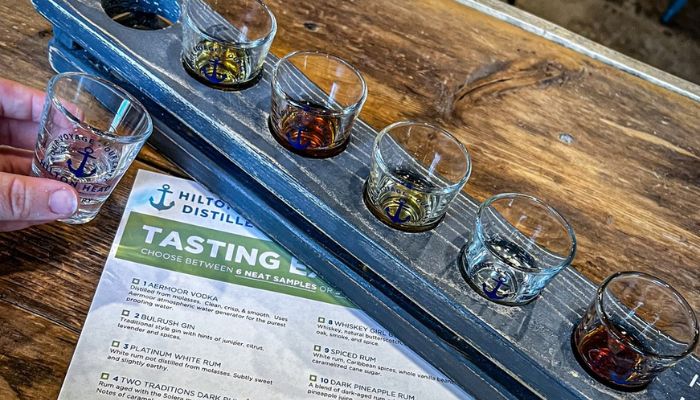 Image Source- Hilton Head Distillery
What strategies do you follow to help Hilton Head Distillery connect with its target consumer market?
We use data and analytics to pinpoint our target consumer market. At the end of the day, data doesn't lie. Test, measure, repeat.
What are some innovative marketing practices you have adopted and executed at Hilton Head Distillery?
We love the synergy between technology and marketing. Our marketing took off the moment we were able to market effectively with bookable experiences in our distillery.
In the past few months, what are the changes, you've made that have had the most significant positive result on the production and sales forefront?
Right person. Right Seat. A company is only as good as its weakest link. We have gone through some ups and downs, but I can say without a shadow of a doubt that we have the best team we have ever had in our building, and it shows.
What is the best advice you have ever received that you've applied to your current role today and would like to share with the newcomers?
Don't be afraid to fail. Buy time, stay afloat, and keep shooting your shot.
What is your favorite alcohol right now?
I'm a huge rum guy. Shocker, I know.
Get rated by Quality, Value and Package by the top trade buyers in the USA. The super early bird deadline is November 30. Enter now and save.