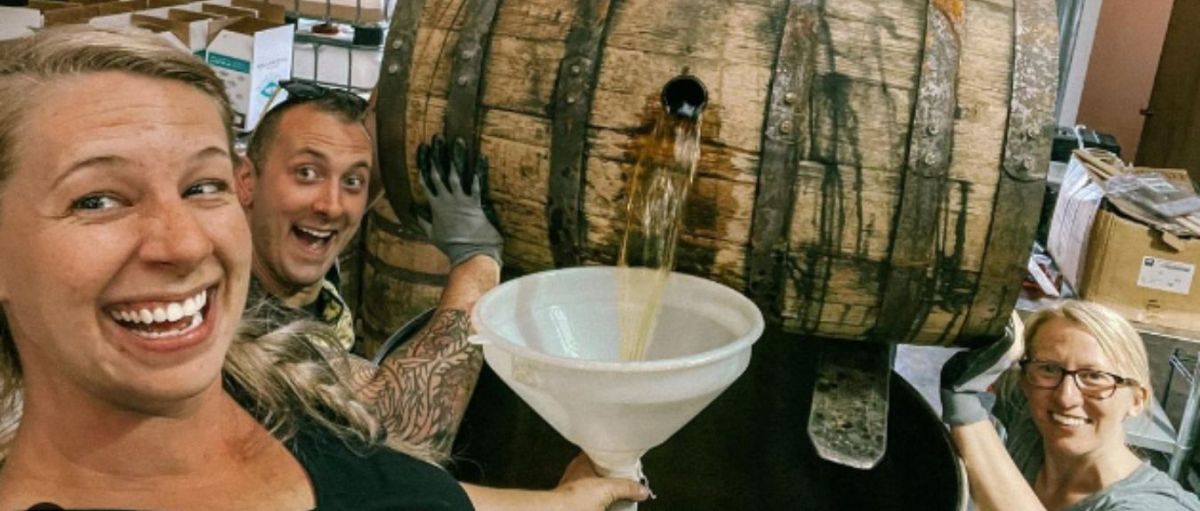 Caley Shoemaker, Co-Founder and Master Distiller On A Role Of A Distiller
26/11/2023 "Consumers love authenticity in brand marketing", a brand marketing tip from the distiller and co-founder Caley Shoemaker
Caley began her career in craft spirits in 2009 with Stranahan's Colorado Whiskey. As she worked her way up, she immersed herself in all aspects of the spirits production process, from grain selection through to fermentation, distillation, maturation, blending, and bottling.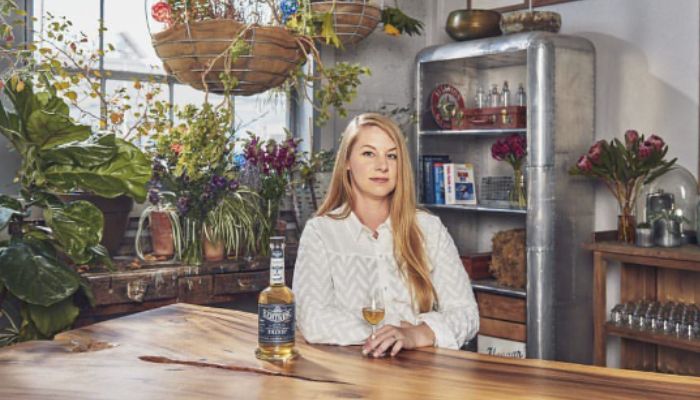 Image: Caley Shoemaker
Caley fell in love with the process of crafting spirits from unique ingredients, and the magic that unfolds during fermentation, distillation, and barrel maturation. In 2014 – Caley left Stranahan's to take the helm at Hangar 1 Distillery, where she oversaw the complete build-out of the new distillery and brand home, then served as the Head Distiller and General Manager until 2020.
At Hangar 1, Caley was responsible for creating unique expressions to showcase a variety of botanicals and distilling techniques. She partnered with farmers, winemakers, coopers, and scientists from across the country in an effort to create truly special spirits – like Fog Point, vodka distilled from wine and cut to bottling proof with water collected from San Francisco fog. Caley is now at home in Santa Fe, and making spirits in this special place is her dream. You can find Caley around the distillery most days, experimenting with botanicals she grew or foraged, creating alchemy in new styles of distillation, or talking shop over a dram of spirits. When not at the distillery, Caley is usually outdoors; hiking, running, or tending to her beehives and garden.
Tell us a little about your background and journey into distilling.
I began distilling in 2009 with Stranahan's Colorado Whiskey, prior to their acquisition by Proximo Spirits. In 2014, I moved to the team at the Hangar 1 Distillery to build and manage the new brand home. I left Proximo in 2020 and now offer craft distilling consultation as well as own a craft distillery and co-packing facility in Santa Fe NM.
[[relatedPurchasesItems-54]]
Your current role and what does your day look like?
I work as a Master Distiller and GM at my distillery and handle consulting for a variety of projects, so no two days look the same.
What inspired you to become a distiller?
I joined Stranahan's on the tour team and fell in love with the process. I love how science, art and engineering come together in this role.
What are some of the most important skills for a distiller?
Problem-Solving, Organization.
How do you think a distiller can help in driving marketing and sales personally?
Consumers love authenticity in brand marketing.
Define a good distiller.
Attention to detail and quality are paramount. After this, I would say a measure of creativity is helpful.
What is the hardest part of a distiller's job?
It is a toss-up between managing the safety needs of the distillery and creating consistency in recipes.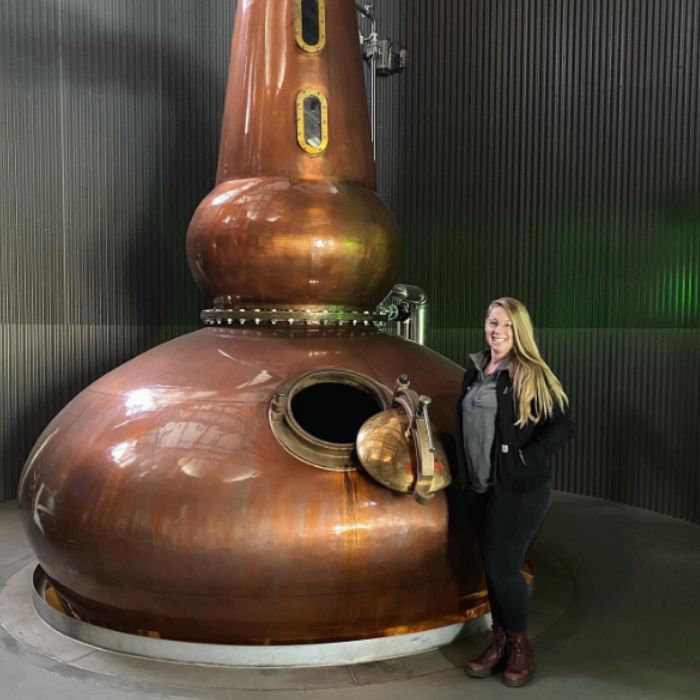 Image: Caley Shoemaker
What are the current challenges the spirits industry is facing according to you?
The supply chain inconsistencies create a learning curve, especially for small brands.
What skill or topic you are learning currently and why?
Leadership is a skill that I believe takes a lifetime of constant improvement. Good leadership can create top-notch cultures that produce unique and innovative spirits. I believe strong leadership is the key to facing a multitude of challenges.
Which is your go-to drink and what is the perfect setting you enjoy it in?
Tough question! I am currently a fan of an ice-cold pilsner after a long hike.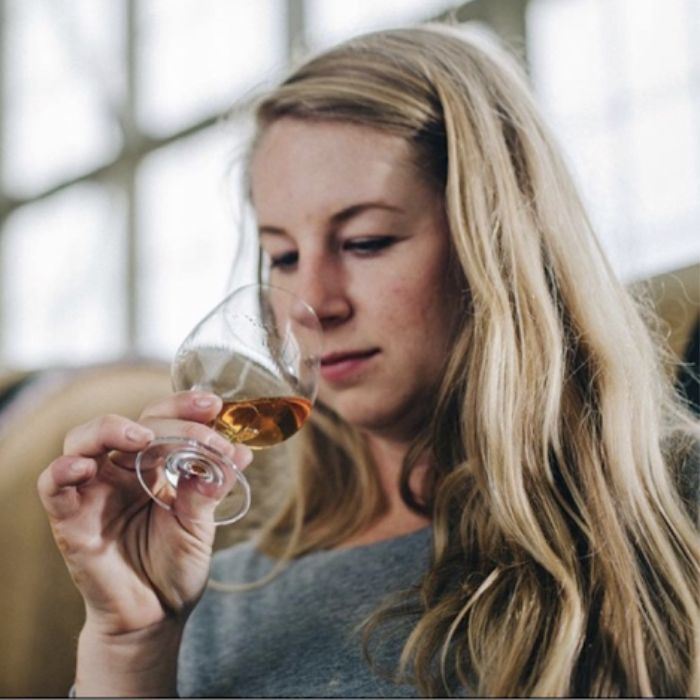 Image: Caley Shoemaker
Your favourite 2-3 distilling or spirits books?
I believe understanding the history of spirits creates a strong baseline for innovation. I am a fan of Anthony Dias Blue's Spirits book for beginners, but am currently enjoying Doctors and Distillers by Camper English.
Get rated by Quality, Value and Package by the top trade buyers in the USA. The super early bird deadline is November 30. Enter now and save.